The Grainery is passionate about supporting missionaries who have traveled from Australia to different parts of the world to spread the Kingdom of God. We currently provide financial and prayer support to the following families and individuals.
John & Kay Hodge
MINISTRY NAME
CFaith Ministries, Nigeria
MINISTRY ROLE
Missions Department Head and Ministry Accounts Leader, running tractor business and printing press (John). Administrative Director for CFM Hospital, and overseeing Children's Crisis Care Homes (Kay). Also both involved in preaching, teaching, discipling and mentoring.
MINISTRY IN DETAIL
CFM started as a Bible college in Northern Nigeria in 2007. Soon after crisis errupted
in Jos resulting in tremendous loss of life as both Muslim and Christian communities suffered. Soon after, CFM found its identity as peace makers, responding to the crisis firstly through short term aid; and then through long term peacebuilding projects designed to heal and restore relationships in fractured and broken communities. Now CFM has over 17 projects and employs more than 230 staff in the North.
CFM takes a holistic approach to their projects, working at the grassroots of society; facilitating reconciliation through peacebuilding; and teaching restorative theology through practise. Projects include: peace building, healthcare centres, schools, children's crisis homes, vocational training, church planting, Bible College, and water projects.
PRAYER POINTS
For their brand new baby girl, Eleanor
For safety on the campus after recent incidents of robbery, including one where a police officer was killed, leaving behind his widow and 3 children.
For finances to increase the site security to protect the 500+ vulnerable people on our site (orphans, vulnerable women, Bible college boarding students) plus staff and their families who live onsite.
For Nigeria and the economic fallout of COVID.
Pete & Rahel Burgess
MINISTRY NAME
YWAM Amsterdam, The Netherlands
MINISTRY ROLE
Communication & Mobilisation Team Leader (Pete), Discipleship Training School Program Co-Leader (Rahel)
MINISTRY IN DETAIL
YWAM Amsterdam is an urban community of followers of Jesus. They strive to know God better and to make Him known in Amsterdam and across the world, through a diverse group of teams and training programmes.
With over 40 years of innovation in ministry, YWAM Amsterdam continues to be a birthplace for new initiatives to reach the world with the love of Jesus.
"Our vision is to see the unified body of Christ in the Netherlands and Europe; commissioned to mobilise generations and disciple Nations. Training young people to love Jesus and share Him with others."
PRAYER POINTS
Rahel is launching a new Europe-focussed Discipleship Training School in April 2021, so prayers for preparation, staff, team training, building the European network, and for future students.
Pete's team is growing, and doors are opening to reach out and partner with churches, so thanks to God for this favour, and continued prayer for the growth of the ministry.
Pete is working with a new team to launch a cafe to share Jesus with people in the Red Light District, so please pray for guidance and the right location for the cafe.
Please pray for the Red Light District, as this was closed for months during COVID, and YWAM are partnering with other organisations to help transition women out of prostitution and equip them with skills such as those for the hospitality industry.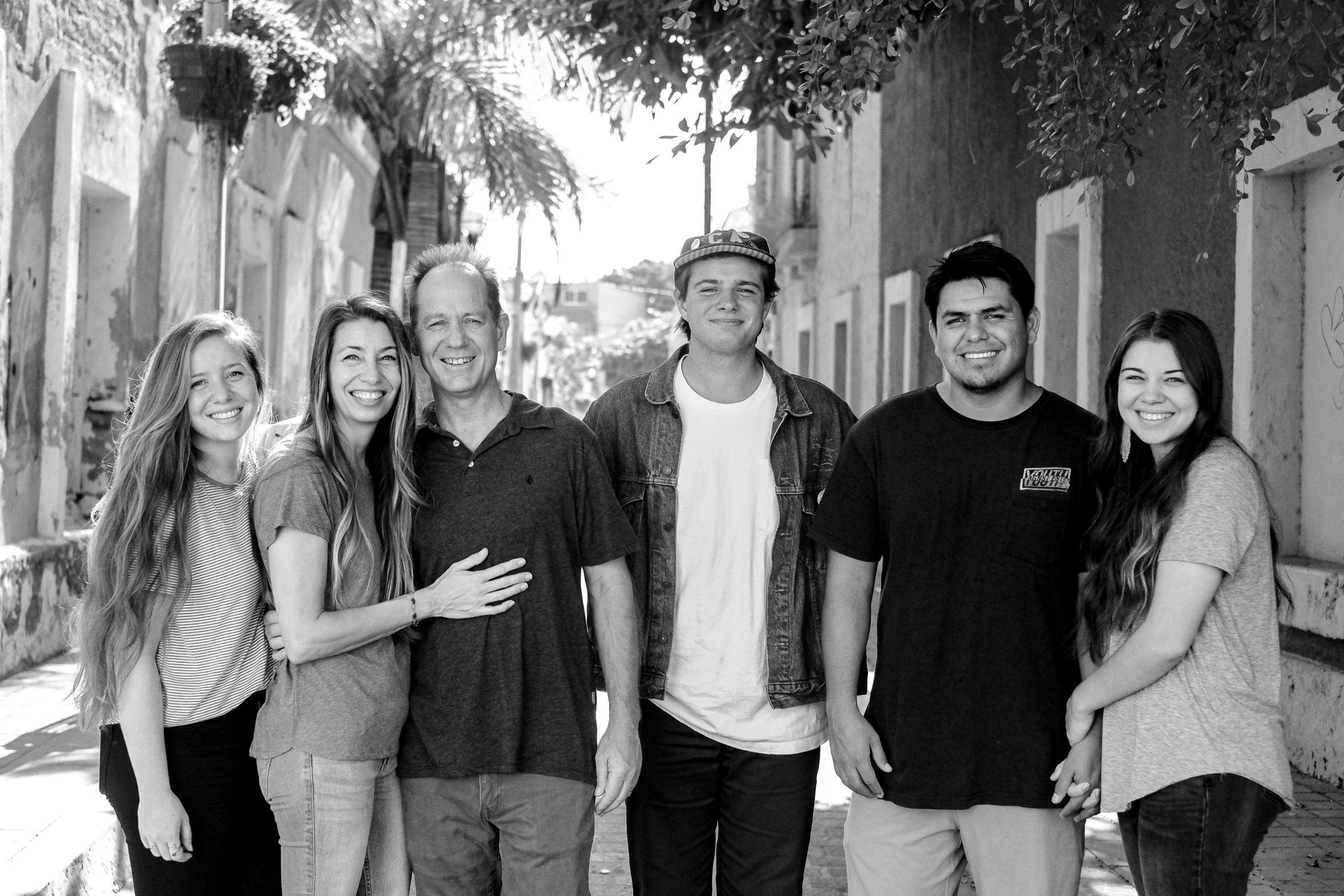 Brent & Heather Madsen
MINISTRY NAME
YWAM Mazatlan, Mexico
MINISTRY ROLE
Base Directors – overseeing all operations of the Ministry in Mazatlan, including managing 100 staff
MINISTRY IN DETAIL
Youth With A Mission (YWAM) is a global movement of Christians from many cultures, age groups, and Christian traditions, dedicated to serving Jesus throughout the world. They are passionate about mobilising young people into missions; combining training, local and world-wide outreach, and mercy ministries.
"Our passion is to serve and love both locally and globally, and to be agents of change in our society. Our campus trains students in a multitude of programs and courses, equipping them to use their individual callings to bring the Gospel across the globe.
PRAYER POINTS
Brent's health – Brent has very low kidney function and requires occasional treatment
Continued campus development which involves the purchase of new properties
Development of campus leaders and staff
Vision to plant new YWAM bases in Mexico and beyond
Marty & Amy Wilson
MINISTRY NAME
Vanuatu
MINISTRY ROLE
Vocational Training Support
MINISTRY IN DETAIL
Marty, Amy, and their three children have moved back to Vanuatu to run a vocational training school for local students.
This is how much God loved the world: He gave his Son so that no one need be destroyed; by believing in him, anyone can have a whole and lasting life.
John 3:16 MSG