All ages and stages together with one heart and one vision
Grainery Kids
At The Grainery we provide excellent care and programs for children from our Creche, which caters for 1-year-olds through to 3-year-olds, to our Grainery Kids Program, which incorporates children from 3 years old right through to Year 5 at school.
More Grainery Kids Info
Youth
At Grainery Youth, our aim is to empower young people (Years 6-12) to live lives of significance and purpose. Grainery Youth meet on Friday nights from 7-9pm, at the Grainery Church in Steel River.
Want more information about their upcoming youth camp 'ARISE', Check out the link below!
Youth Camp Info
Young Adults
Young Adults is all about empowering and equipping the next generation to be passionate about Jesus and building people of influence who make a difference in our world by using their God given gifts and passions.
More Young Adults info
Grainery Men
The Grainery Men's Ministry aims to equip and inspire men in Godly leadership, to seek the Lord first in every area of life, to build and develop a thriving relationship with God, and to encourage one another in the callings that God has placed on our lives.
Our different events throughout the year include Men's Breakfasts, Men and Boys Camp and our Men's Conference. Through these different events, we aim to learn and grow together to be Godly leaders and influences in our families, with friends, work colleagues, church, and the wider community.
More Men info!
Grainery Women
We get together as women to encourage each other, build each other up and support each other as we do life together.
Grainery Women run regular events throughout the year designed to connect, inspire and empower women to be influencers.
Our next event is the BRAVE Womens Conference, Sign up below!
Register here
VIPs
Our VIPs are the more senior members of our church. Our VIP's love getting together once a month to fellowship and hear from a topical speaker. Our VIP's usually meet at our Tighes Hill Campus for morning tea followed by a presentation from a different expert each month. Occasionally our VIP's will head out together to various venues across the city.
WONDER
Wonder offers support for families and children with disabilities. God has a heart for all people and our heart through WONDER is for those who are marginalized to be included and loved the way Jesus' ministry loved on people. WONDER is staffed by volunteers who love the Lord and have a strong desire to care for and minister to our families and children with disabilities and special needs.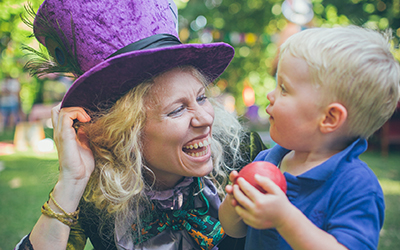 Grainery Creative
At the Grainery we are passionate about using the creative arts to praise and worship the Lord, reflect His glory and create an atmosphere that ministers to people and encourages them to go deeper in Him. Our desire is to use our God-given creative talents with excellence to serve the Lord, His church, our community and the nations.
Our Creative department includes music, song, drama, song writing, sound, lighting, art, stage design, media production, graphic design.
Our Creative Team Nights each Wednesday are an opportunity to worship together, share vision and teaching around worship and the creative arts, do workshops, learn new songs and build unity as we serve the Lord together. As a team we are continually seeking the Lord about what he wants to reveal through the creativity of the team.
The Grainery College of Ministry
The Grainery College of Ministry offers a wide range of options for Bible study and ministry training. From the young person looking for a purpose-driven 'gap year' experience, to individuals who want to grow in their knowledge of the Bible and its power in everyday life, there is something on offer for all. [Is this just going to link to the current site?]
College of Ministry
Mums n Kids
Every Friday at our Tighes Hill Campus at 9:30am our Mums and Kids group meets. This is an opportunity for mums with children under school age to get together and hear from industry experts on a range of parenting topics. A fully-supervised crèche is available for children if they would like to play in the crèche. Morning tea is provided for the mums and the kids.
Grainery Theatre
The arts have a mysterious way of being able to convey truth to people who would otherwise be deaf to it. The Grainery uses many forms of art to spread the Gospel, but theatre has stood as the form most unique to the church's identity since its inception two decades ago.