Join us for a service!
Steel River 8:30am | 10.30am | 5pm
International Fellowship 12.30pm
Maitland 10.00am
Find out more
Check out 'What's On' at The Grainery
For more information on these events, or any others, visit our events page.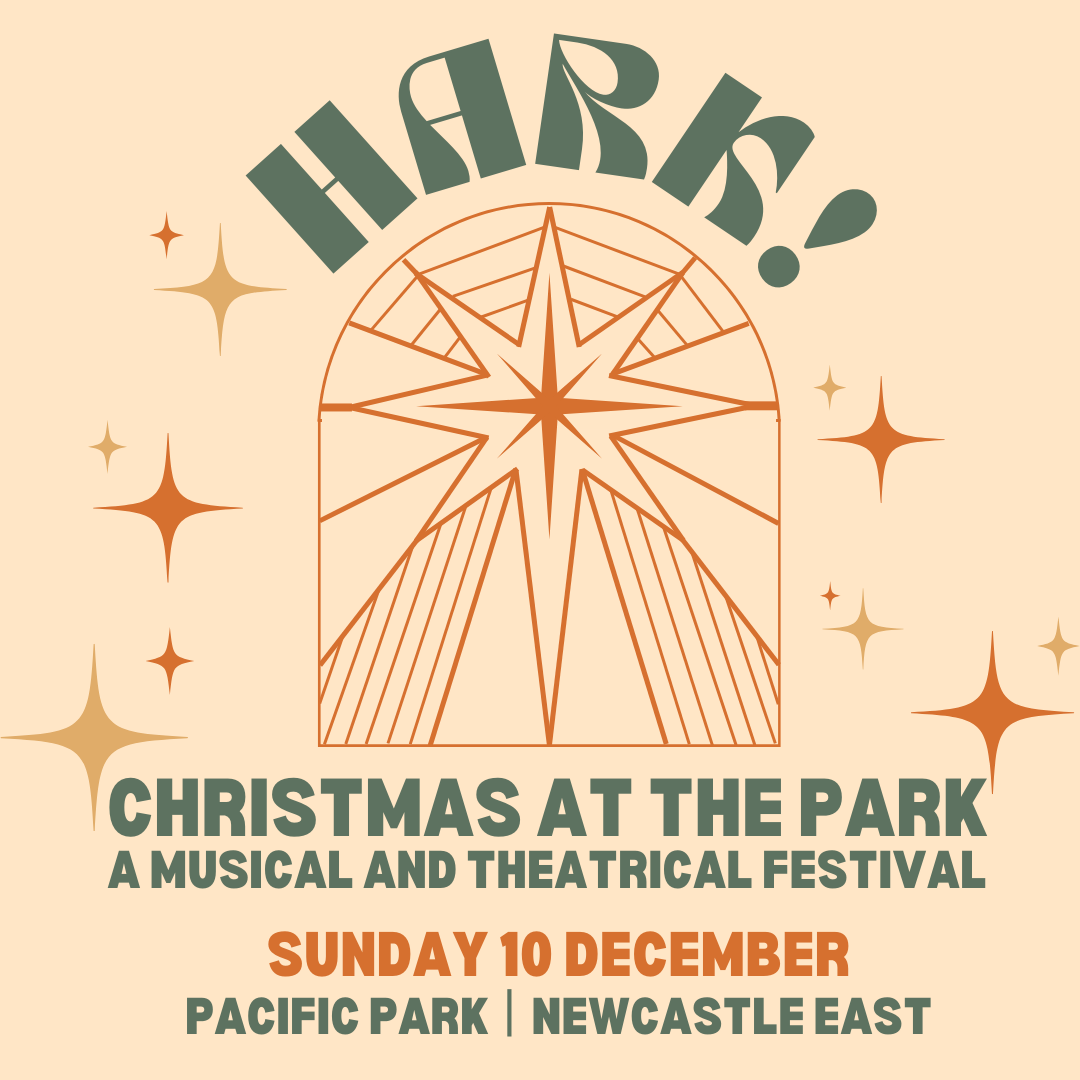 Gather your family and friends for a Christmas experience not to be missed!
HARK! is a FREE musical and theatrical Christmas festival featuring; live music performances from local musicians, theatre performances, carols, an array of food stalls, and multiple activities for children such as face painting and camel rides.
Come along from 5pm for some Sunday chills as you enjoy performances from local Newcastle musicians, then stay for carols and some great theatre for the whole family. The main show starts at 6.45pm. Check out more information here.
Date Sunday 10 December
Time 5-9pm
Location Pacific Park, Newcastle East
Catch Up on Past Sermons
Catch up on past sermons, series, special guests, and much more by subscribing to our podcasts.
This is how much God loved the world: He gave his Son so that no one need be destroyed; by believing in him, anyone can have a whole and lasting life.
John 3:16 MSG